A full week of scientific events including workshops, posters, and tutorials.
All flavors of parallel and distributed processing:
from theory to practice
from multi-core processors to accelerators, supercomputers and clouds
from fundamental algorithmic problems to systems and tools
from applications in computational sciences, to machine learning and artificial intelligence
28 January 2020:
Abstracts due
31 January 2020:
Full papers due
24-25 August 2020:
Workshops
26-28 August 2020:
Main conference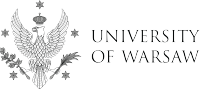 University of Warsaw is the largest and one of the leading Polish universities. It has over 44,000 students and over 3,500 faculty members. The main organizer will be the Faculty of Mathematics, Informatics and Mechanics (MIM UW). The Faculty employs approximately 200 research and teaching staff, including over 30 full and over 40 associate professors. There are approximately 1300 BSc and MSc students, and 100 PhD students. The faculty maintains the highest (A+) rank among the Polish scientific institutes. The faculty's students won numerous awards at programming competitions (ICPC 2019 and 2017: gold medal; 2015: bronze medal). Since 2007, 5 ERC Starting and 2 ERC Consolidator grants were awarded to MIM faculty.

AGH University of Science and Technology in Kraków is one of the best Polish technical universities. It educates students in 54 fields of studies, including over 200 specializations run at 16 faculties and employing teaching and research staff of about 2000 persons (including about 200 full professors). The Department of Computer Science of the Faculty of Computer Science, Electronics and Telecommunications (A+ rank), employs over 80 teaching and research staff and educates about 1000 students. Research directions include scalable distributed systems, intelligent systems, knowledge management and support for life sciences.